Sign up for Meridian's Free Newsletter, please CLICK HERE
Closing Your Mental Windows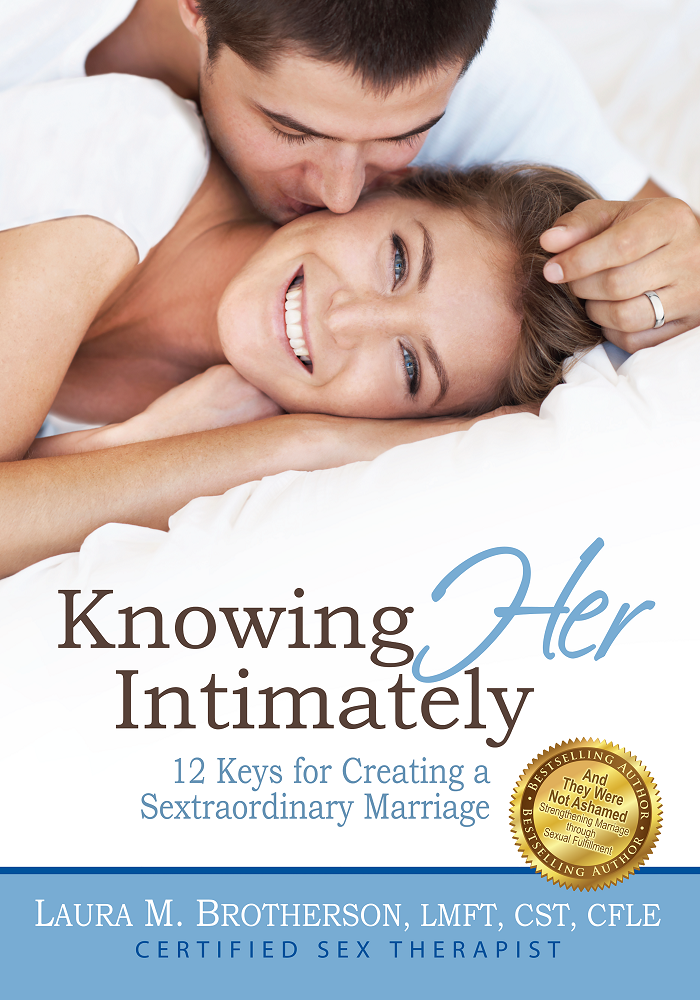 One of the most important parts of transitioning into lovemaking is developing the mental discipline to close down the many mental windows open in a woman's mind. A woman must be able to "turn off," in order to be able to "turn on!" My friend and colleague, Mark Gungor, comedian and popular speaker on marriage, talks about how men's brains are more like individual boxes (that don't like to touch), whereas women's brains are more like an interconnected web of wires with a constant flow of energy (where everything touches everything).[i]
I also think of a woman's brain as similar to what you might see at a circus, where a juggler is trying to keep 15 different plates spinning at one time. With PET scans, and other brain imaging techniques, research has shown that the resting female brain is as active as the activated male brain. In other words, the female brain is never really at rest.
Both husbands and wives need to understand the difficulty and importance of women being able to channel her thoughts in a direction that supports engaged–even passionate–lovemaking. One husband helped his wife close her mental windows, and be more present sexually, by having her walk through a verbal "stress list." As she listed out all the things that were worrying her, the thoughts began to melt away. She could now focus her attention on her husband instead of her worries.
Bridges to Desire
Given the extra steps women generally need to be able to get to a state of genuine interest in connecting sexually, "Bridges to Desire"[ii] may be helpful. The idea of Bridges to Desire, coined by sex therapist Barry McCarthy,[iii] is a helpful one for many women. Here's what one client had to say about how valuable Bridges to Desire had been for her:
I'm glad you talked about the concept of bridges to desire. It has been visually helpful to me. Where I live, we have a lot of rivers and bridges that we drive over often. I can easily picture a river with a bridge to get to the other side. When I put this idea in a sexual context it helps. It perfectly fits my experience.
Often my husband wants to be intimate, because it has been a while. I, on the other hand, haven't been thinking about sex at all. I've just been busy, and overwhelmed with life. It feels like I'm on one side of the river while the idea of having loving, meaningful sex is on the other side. To me it feels like there's no bridge. It seems impossible to get to the other side. 
I could swim (or try to force desire), but that thought makes me feel even more exhausted and overwhelmed. The situation seems all the more impossible. When I feel this way, the pressure to engage anyway, and say "yes" to the whole nine yards, is very difficult for me. Sex becomes just a yes or no question of whether I'm going to take care of my husband's sexual needs or not. It pretty much kills any chance of me having any desire myself. This makes me get into an avoidance mode. My husband is trying to be patient, but often feels neglected and hurt. 
If we could build a bridge or two, or ten, or twelve, we would have a variety of things to choose from to help me. These would be things that don't put pressure on me. We could find ways to help me relax, while bringing us closer together. This way, my own desire, followed by orgasm are more likely to happen. Even if things don't happen perfectly each time, at least we feel closer and more loving towards each other. We can rest assured that a more mutually fulfilling sexual experience is right around the corner. 
Some of the bridges my husband and I have come up with thus far that we do together include: taking a bath or shower together, giving each other massages, watching a romantic movie together, or going away for the weekend. There are also bridges I can do by myself like: simply thinking about sex more often, in a positive way during the day, or wearing perfume or lingerie. Even doing Kegel exercises helps me out. 
My husband also has bridges he can do like touching me inconspicuously in teasing ways throughout the day when we are out and about. It's especially fun because we can't "do anything about it." There's no pressure attached. That really gets me simmering! Being helpful around the house, and attentive with the kids is always welcomed, and helpful to me as well.
Sometimes we may also have a "10 minute free-for-all." This is just 10 minutes of anything goes–touching, fondling, etc., but it ends at 10 minutes with no strings attached to sex. I like this one when we go to bed late because I know it can't turn into anything else. It's been helpful for me to have a wide variety of bridges I can now use to help get me to desire.
 Identifying Bridges to Desire
Bridges to Desire have many helpful advantages. Tanya liked to say that their Bridges to Desire helped her go from "I should want to," to "I do want to!" For this exercise, I'd like you to think about your own list of three specific types of bridges: 1) bridges for you, 2) bridges for your spouse (how they could help), and 3) shared bridges of things you can do together to help in the transition process. You might think of them as "Hers" (self-made bridges), "His" (spouse-made bridges) and "Ours" (shared bridges).
The following is a list of some examples in each of those categories. This can help get you thinking of your own ideas to bridge the distance to desire:
Examples of "Hers" / Self-Made Bridges to Desire
Keep an ongoing list of "What I like/love about sex/my spouse…"
Make time, and be willing to put in some effort to mentally prepare yourself for lovemaking. Think about sex in a positive way. Keep out negative thoughts and distractions
Listen to mood music throughout the day (i.e., love songs, romantic music).
Schedule lovemaking, so the decision is already made.
Decide to initiate sex.
Download and listen throughout the day to audio books or the "Marital Intimacy Show" podcasts to help get sex on the mind.
Send playful/teasing text messages to your spouse during the day.
Examples of "His" / Spouse-Made Bridges to Desire
These can be tricky for husbands to make sure she doesn't feel pressured, nor that there are strings attached.
Hold hands.
Give her a massage (i.e., hand, foot, back, etc.).
Touch lovingly or playfully throughout the day.
Call or text your wife during the day just to let her know you love and appreciate her.
Help with kids and household responsibilities.
Help her have down time to relax. Help her go off duty for an hour before lovemaking, or for an evening, but with no strings attached.
Do and say things that you know your spouse likes or loves.
Learn her love language and "speak it" regularly.
Examples of "Ours" / Shared Bridges to Desire
Prepare the environment to be more romantic and enticing by adding music, candles, soft lighting, etc.
Shower together.
Give each other a massage (i.e., hand, foot, back, etc.).
Watch a romantic movie together (i.e., chick flicks).
Spend time together as a couple.
Have set-aside times of affectionate touch with no strings attached to relearn the pleasure of touch for its own sake.
Have "Pillow Talk" time. Ask each other "couple questions" to continue to get to know each other better.
Have date night regularly.
Your homework is to list out all the "Hers" (self-made), "His" (spouse-made) and "Ours" (shared) Bridges to Desire that you can think of to help in the transition process to lovemaking. You can do your lists together or separately (perhaps in a "Sexual Self-Discovery Journal"). Come together to discuss which ones you think would work best in your situation. You might even want to talk through some of the logistics of incorporating some of these new activities.
Developing the ability to close the many open windows in your mind, and focus on connecting intimately with your spouse is key to a sextraordinary marriage. Identifying activities to help you transition from "mommy mode" into wife and lover mode can help make lovemaking a much more enjoyable and eagerly anticipated event for both husband and wife.
———————–
For help with improving this aspect of marital intimacy and many others read Knowing HER Intimately: 12 Keys for Creating a Sextraordinary Marriage by Laura M. Brotherson. This article was excerpted from Chapter 5 — "TRANSITION" of Laura's NEW book — Knowing HER Intimately: 12 Keys for Creating a Sextraordinary Marriage. Get your copy here for a fabulously discounted price…especially for Meridian readers!
Other articles in this series:
——————————-
BIO — Laura M. Brotherson, LMFT, CST, CFLE
Licensed Marriage and Family Therapist (LMFT) and Certified Sex Therapist (CST), Laura M. Brotherson, is the author of the best-selling book, And They Were Not Ashamed: Strengthening Marriage through Sexual Fulfillment, and her latest book Knowing HER Intimately: 12 Keys for Creating a Sextraordinary Marriage. She counsels with individuals, couples and families in private practice (and online), and is the host of "The Marital Intimacy Show" podcast.
As a Certified Family Life Educator (CFLE), Laura is actively engaged in providing marriage education through Couples Cruises, articles, a newsletter, radio and television broadcasts, and presenting at conferences and workshops. Laura is passionate about helping couples navigate the intricacies of intimacy to help build stronger marriages and families. She and her husband, Kevin, of 25 years are the founders of StrengtheningMarriage.com—your trusted resource for education, products and services to strengthen marriages… intimately!
Connect with Laura:
Website: www.StrengtheningMarriage.com
Facebook: www.facebook.com/StrengtheningMarriage/
Instagram: @StrengtheningMarriage
NOTES
[i] Gungor, Mark, "Tale of Two Brains: Unlocking the secrets of life, love and marriage." 2009. YouTube video. 13:34 minutes. Posted February 2011. https://www.youtube.com/watch?v=3XjUFYxSxDk.
[ii] McCarthy, Barry W., and McCarthy, Emily, Rekindling Desire. New York: Routledge, 2013.
[iii] McCarthy, Barry W., Ginsberg, Rebecca L., and Fucito, Lisa M., "Resilient Sexual Desire in Heterosexual Couples," The Family Journal 14: 59, 2006. DOI: 10.1177/1066480705282056.